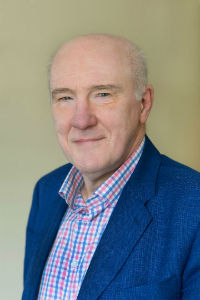 Estonia is a small independent nation. It is not rich in natural resources, but a people, whose means of self-preservation has been its culture, lives on its stony soil. Song festivals with a well over 100-year tradition bring a choir of tens of thousands of singers to the song festival grounds and this is a unique cultural phenomenon. Estonian literature, art and music have over time enriched the world's intellectual and spiritual culture. The Estonian National Culture Foundation has been created to help preserve and develop Estonian culture and our duty is to pass our cultural heritage on to future generations in richer and better condition than it currently is.
Olav Ehala
Council Chairman
The Estonian National Culture Foundation is a legal person governed by private law. The objective of its activity is charity aimed at supporting Estonian national culture through the purposeful accumulation and distribution of financial resources.
The Estonian National Culture Foundation has operated since 19 June 1991. An 11-member Council composed of Estonian cultural figures who are independent in their decision-making directs its activity.
The Estonian National Culture Foundation supports:
• individuals with scholarships for studies and research work, and for creative and athletic activities;
• organisations with grants for charity in launching and financing projects that are important from the standpoint of developing, preserving and transmitting Estonian national culture.
The Estonian National Culture Foundation's sources of revenue are:
• property donations, gifts and bequests made to the Foundation;
• revenue received from the investment of the Foundation's fixed capital;
• revenue received from other economic activities, which is necessary to attain the Foundation's objectives specified in its articles of association.
The Estonian National Culture Foundation is entered in the register of non-profit associations, foundations and religious associations with income tax concessions. This means that natural persons can deduct donations from their taxable income. Legal persons may give tax-free gifts and donations to associations entered in the register within certain limits. The limits for tax exemption are:
 • 3% incrementally of the total of payments that include individually registered social tax from the beginning of the calendar year, or
 • 10% of the taxpayer's profit of the last fiscal year ending on 1 January of the calendar year.
Donations to the Estonian National Culture Foundation can be made to the Foundation's bank accounts
EE117700771000664610 LHV Bank SWIFT/BIC: LHVBEE22
EE672200221001101347 Swedbank SWIFT/BIC: HABAEE2X
Please indicate in the explanation that the payment is a donation. Be certain to include the name of the subsidiary foundation to which the donation is to be made. When making a donation in someone else's name, please write the name of the donor and the donor's personal identification code in the payment explanation.